Bible Classes
For Adults And High School Youth
____________________________________________________________________________________________________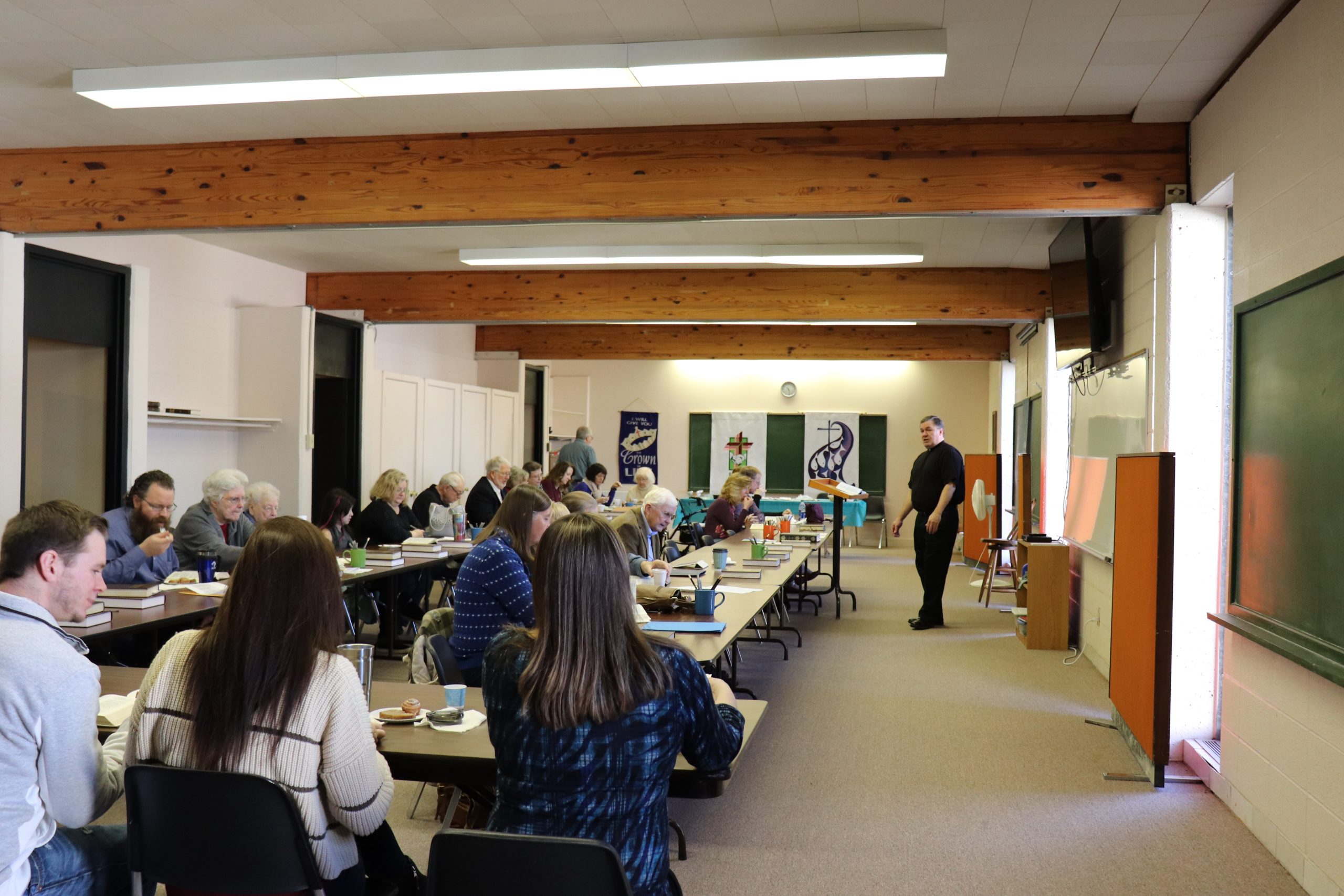 "Peter said to Jesus, 'You

have the Words of eternal life," John 6:68.
Healthy congregations
can best be measured by two key factors: how many of its' members are studying God's Word in Bible class, and by its' vibrant singing. Why? Here's why. Our praise flows from knowing God's gifts, and our knowledge of God's gifts comes from studying His Word!
The members of Trinity Lutheran love studying God's Word, and we love praising God for all of His gifts to us in Christ. At Trinity Lutheran church we try to make sure that all of our Bible studies are relevant, thought-provoking, interactive, applicable to life, and even fun.
We currently offer Adult Bible Class every Sunday at 10:15 am, and every Thursday at 10:00 am. We also offer High School Bible Class each Sunday at 10:15 am, and the first Sunday of each month, at our youth meetings.
In addition, whenever a person wants to learn more about Christianity,    or desires to become a member of Trinity Lutheran Church, we also offer an 8-Session course, entitled:  "Basic Christianity", which reviews all of the key teachings of God's Word for our faith, and for our lives!
If you don't know what Christianity is all about, but would like to; simply contact us, and we'll be happy to set aside a class just for you!