Bible Classes
For Adults And High School Youth
____________________________________________________________________________________________________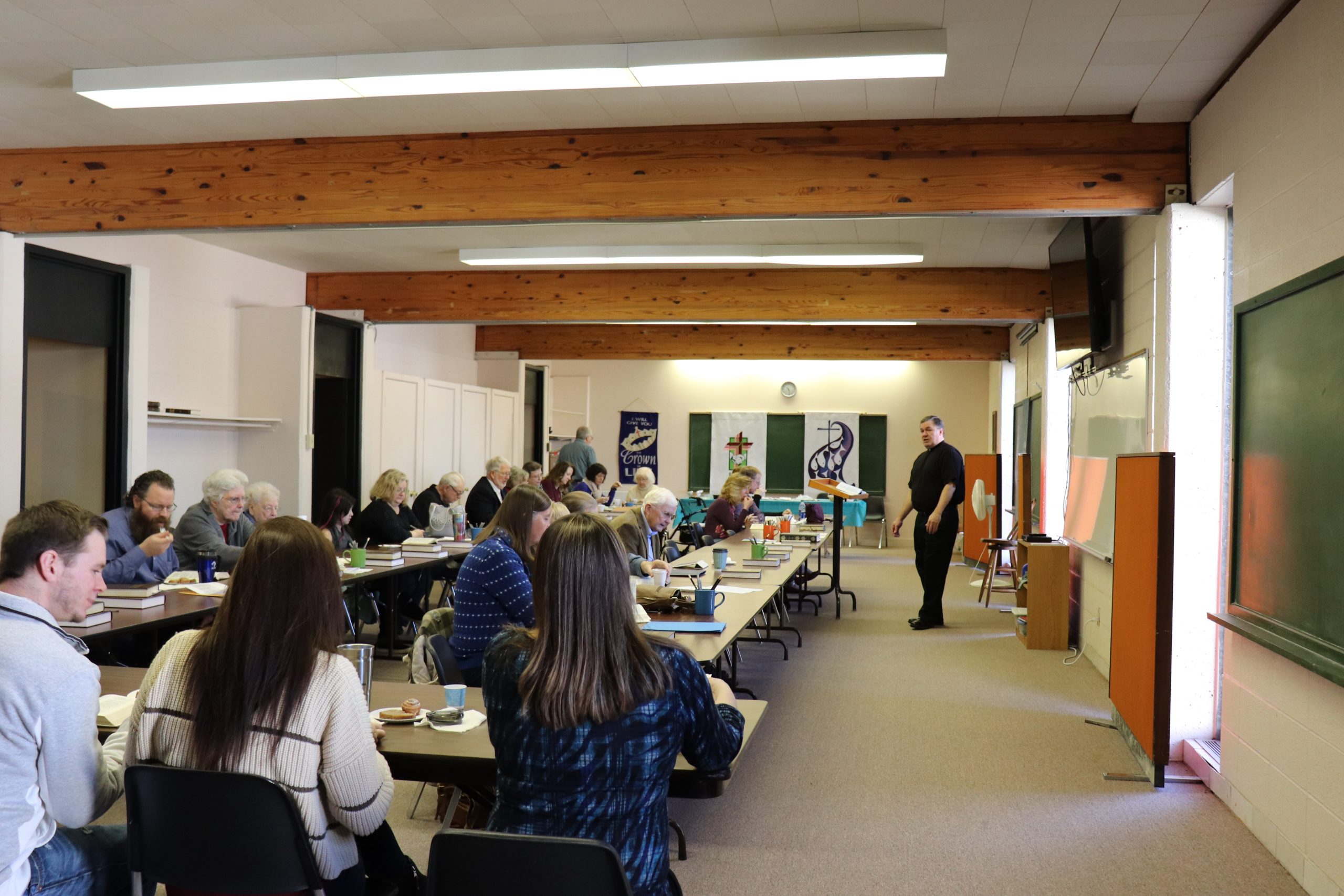 "Lord, to whom shall we go? You have the Words of eternal life,'"John 6:68.
Healthy congregations can best be measured by two key factors:  How many of its' members are studying God's Word in Bible class, or at home, and by its' vibrant singing.  Why? Here's why:  Our praise flows from knowing our Lord and His gifts, and our knowledge of the Lord and His gifts comes from studying God's Word!
The members of Trinity Lutheran love to study God's Word, and we love praising our gracious Lord, and receiving His gifts to us in Christ, in worship! At Trinity Lutheran church we try to make sure that all of our Bible studies are Biblically- faithful, Christ-centered, thought-provoking, relevant, interactive, and even fun.
We currently offer Adult and High School Bible classes each Sunday at 10:15 am, as well as Youth Bible study, in the evening, on the first Sunday of each month.
In addition, if anyone wants to learn more about Christianity, or desires to become a member of Trinity Lutheran Church, we also offer an 8-session course, entitled:  "Basic Christianity", which reviews all of the key teachings of God's Word, and of our Lutheran faith!  If you would like to take this class, simply contact our church office, and let us know you want to join our next "Basic Christianity" class.