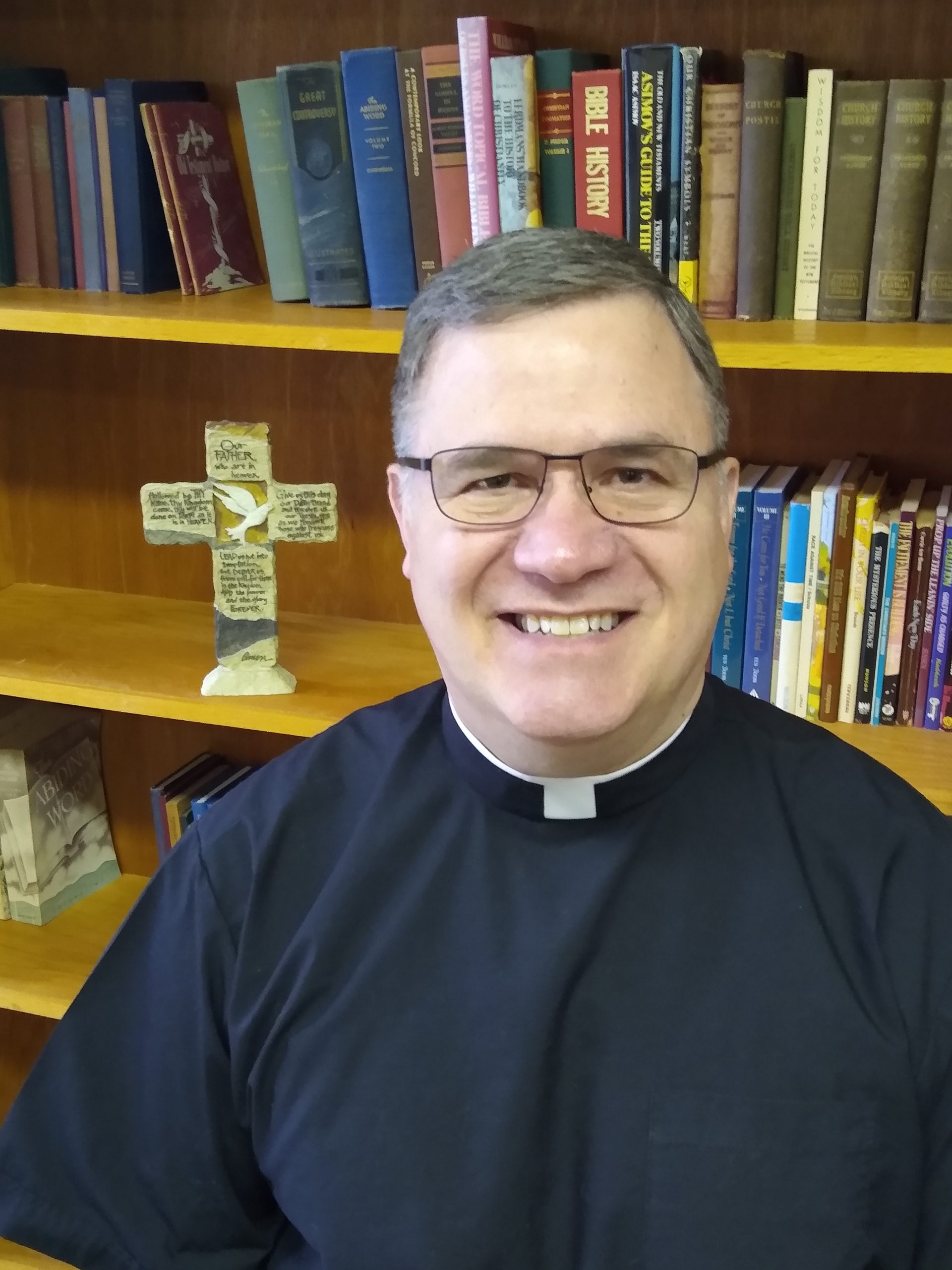 Rev. Matthew Versemann,                 Trinity's Pastor
"It is a privilege and honor from God to be a Pastor!         And it is also a joy to be the Pastor of Trinity Lutheran Church. The hunger of the members for God's Word, and the love of the members for myself, my family, and for one another is so wonderful to see and experience. I am both a pastor, and a child of God, because Jesus loved me, and gave Himself up for me, on the cross!
I am blessed to have a wonderful wife, Elizabeth, and also three beautiful children: Micah, Anna. and Rachel. All of them are undeserved gifts of God. And I would not be able to succeed at anything without them.
In my free time I love spending time with my family, going on walks with my wife, going to movies, walleye fishing (God created Bass so everyone could have fun. But He created walleye to separate the men from the boys.), cheering on the St. Louis Cardinals, gardening and landscaping, watching 'The Curse Of  Oak Island'  on TV, traveling to places I've never been, visiting and playing games with friends, and eating great food!