_______________________________________________________________________________________________________________________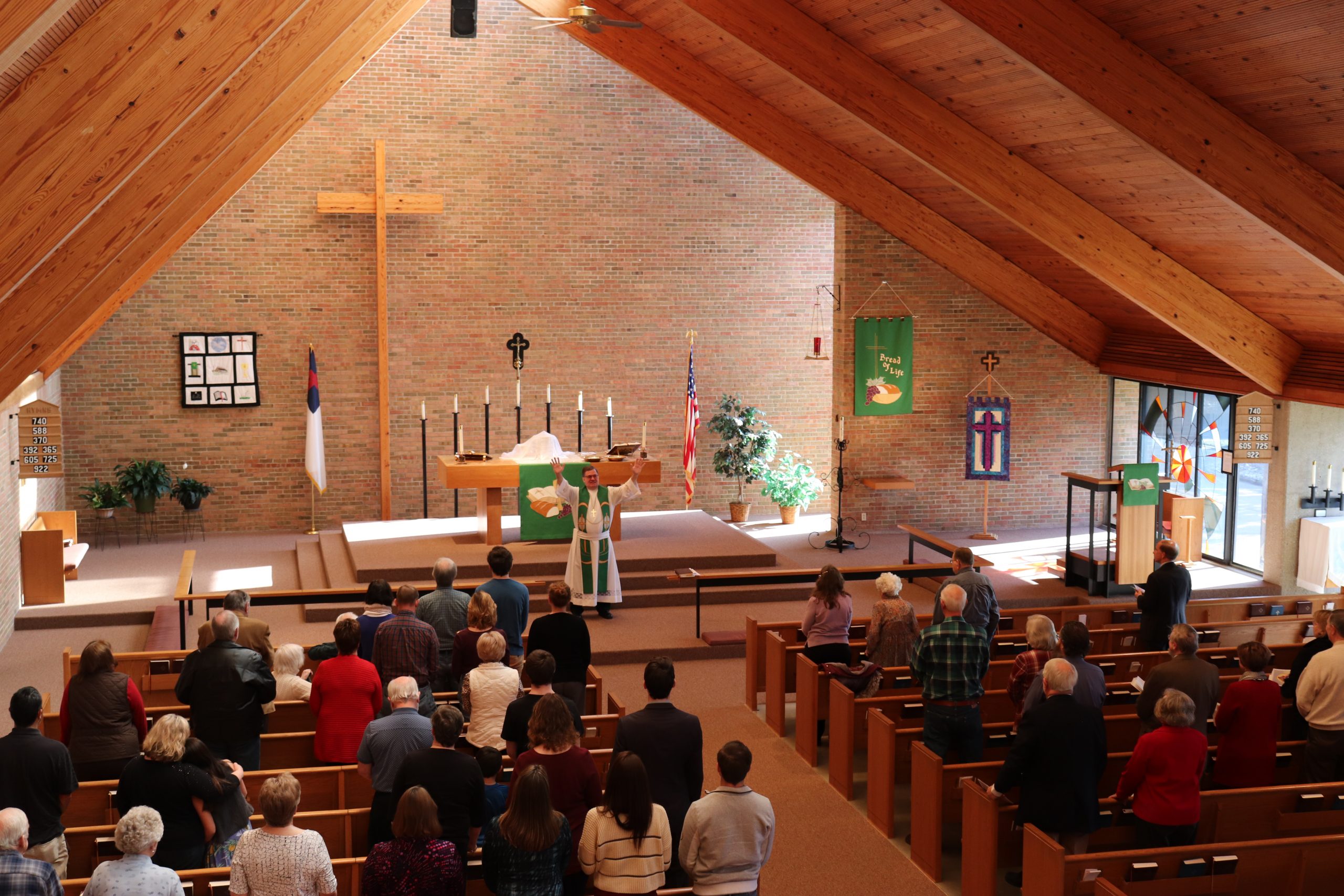 Trinity Lutheran Church is pleased to offer the richness, the depth, and the very best of song and liturgy, that have been passed down to us through the ages, by offering Christ-centered, Lutheran worship! 
Trinity Lutheran is a singing congregation! We love to sing our Savior's praise. Why do I mention that? Here's why. The health of a congregation can often be determined by how many of its' members are studying God's Word in Bible class, as well as by its' vibrant singing. The reason for this is:  as God fills our hearts with the Good News of Jesus, by His Word, Christians break forth in praise for all our Savior has done for us! 
So please join us for worship soon, and get ready to sing our great Redeemer's praise!